Оценки
Все отзывы о домовладельце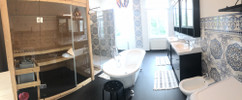 No complaints! Very comfortable living space with great access to transport.

Bryce B.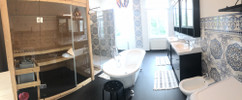 Velmi příjemné bydlení v centru Vídně kousek od metra.

Ondřej V.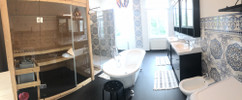 We have rented a flat for the period of 3 months. The cooperation with the owner Ulrike was excellent and without any problems. The apartment is very well situated, just 1 min walk from the closest metro station (just 4 stations to get to St. Stephens square) and long pedestrial shopping street where you can easily shop anything you need. We were staying in a flat with our three children so we highly appreciated the proximity of children´s playground (one just in front of the house and other ones very close).
The apartment is very well equipped with astonishing bathroom with sauna as well, kitchen is also very modern and all the rooms are very spacious.
The only disadvantage of the flat is its situation in 2nd floor without elevator (we had to carry the pram everytime throught the staircase when we wanted to go out), but there is planned a house recontruction when the elevator should be installed as well.
To conclude, we highly recommend this spacious and very well situated flat.
Zuzana M.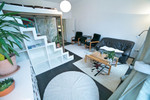 Nicolas F.
Отзывы
Ссылки в данный момент недоступны