Оценки
Все отзывы о домовладельце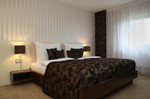 Оценено: 25.10.2022 Length of stay: 5 месяцев
We'd liked staying at Golden Fish apartments, everything was clear, we had everything for cooking and life and even more — Miloš was always in touch to help us with additional needs and did his best to make our life more comfortable here. There are small mall and 2 groceries nearby and big green park which is awesome. I'd like to stay here again when I'm back to Plzen😌

Marionella A.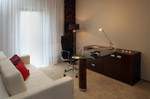 Оценено: 02.09.2022 Length of stay: 1 месяц
Мы очень довольны пребыванием в Golden Fish Hotel Apartments. Чистота и уют. Замечательный вид на Боры. Приятные владельцы, окружили нас тёплом и вниманием.

Oleh S.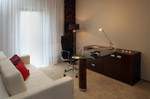 Оценено: 26.04.2022 Length of stay: 1 месяц
Excellent stay! The host was very helpful and friendly. Location wad also great. Highly recommend
Tetiana K.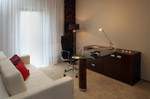 Оценено: 26.12.2021 Length of stay: 3 месяца
Definitely the best place to stay in Pilsen. Miloš, the owner, was perfect throughout the stay. Always smiling, very responsive and attentive, the few times we needed something, he knew how to respond to our requests in the shortest possible time.

The apartment is very well arranged and furnished, it is perfectly suitable for 3 people (in our case) and can obviously be suitable for 4 people. It is equipped with everything you need for a long stay.

A very charming and chic restaurant is located in the lobby of the hotel, where the waiters have always been of good advice and great kindness. The food was excellent.

In short, it would be long to give all the qualitative details of this place, but it is obvious that we had an excellent stay at the Golden Fish Hotel and that we warmly thank the staff for having contributed to the quality of our stay.

Thank you again for your work !

Steven Q.
Отзывы
Ссылки в данный момент недоступны