Оценки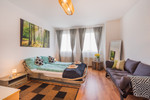 The owner is very friendly and accessible. That was very easy to communicate with him.
I didn't have any problems and I strongly recommend his flat!
Neighborhood
Good neighbourhood, 100m away from the metro station. There is a good restaurant just next to the building.

Raul M.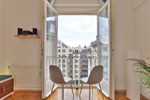 Amazing place, amazing flat

Vladislav C.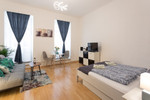 This ground floor flat is nice and cozy facing an interior garden in an older building. The neighbors can be a little noisy at times, but in general it is a nice place to stay.

Austin Donnelly E.
Отзывы
Ссылки в данный момент недоступны