Оценки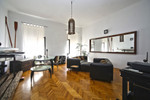 Оценено: 25.03.2023 Length of stay: 3 месяца
Advantages of the apartment:
- location
- spacious
- big bed
- the neighbors did not make any noise
- all issues due to flatio have been resolved
- very fast internet

Of the cons:
- it was dirty and cold when we arived (this was compensated by an additional day of stay)
- washing machine on the first floor
- there is a gas cylinder (but I think it is dangerous in the apartment)
- unreliable lock in the entrance door
- in the winter, if you rent and it would be warm, then investing in 25% is unrealistic. Because the heating is electric.
- the owner demanded daily electricity reports for the first months.
- the kettle is old (needs to be replaced)
- the refrigerator makes noise

In general, I recommend renting the apartment in the warm season.

Vladyslav N.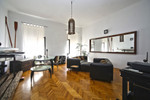 Оценено: 29.10.2020 Length of stay: 6 месяцев
Amazing apartment located in a great neighbourhood with easy access to transport, tours and parties.
This unique and spacious accommodation provides enough space and the perfect vibe for a chill apartment in downtown Budapest
Neighborhood
Great neighbourhood with many cafes, restaurants, bars and ice cream within minutes from your door.
Very safe at night as it's in the opera district which has good lighting and police presence.
Close to shopping on Andrassy or transport at oktagon

ALEXANDER M.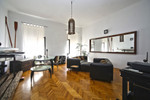 Оценено: 11.10.2019 Length of stay: 14 дней
The house is located very well. You can reach easily two well known streets in Budapest, which are Kiraly and Andrays streets. The house is spacious and you can find all the equipment for living from cooking to sleeping. The owner of the house is also a very kind person. He guided me very well about the utilities in the home.
Mesut A.
Отзывы
Ссылки в данный момент недоступны