Оценки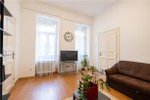 Zoltan is a Wonderful Person!

Very polite and supportive! Very responsible, well-mannered, and very positive!
The apartment is amazing! Very clean and modern. Everything is new there and very comfortable! Everything was prepared for tenants with care and respect! I will be missing it a lot!

Dear Zoltan,

Thank you very much for your kind help and support!

With deep respect and sincere appreciation,
Eugenia




Neighborhood
It is a very beautiful and very comfortable location! I will be waiting for a chance to rent it again when it will be available!
Recommended places nearby
New York Café
Yevheniia K.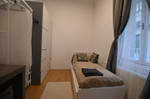 Really good host and the apartment is very clean and modern. Thank you for hosting me Zoltan :)

Sean L.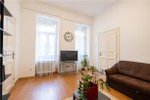 Nice flat good location great landlord.

Olaf T.
Отзывы
Ссылки в данный момент недоступны