Оценки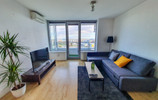 Excellent apartment in prime location close to all facilities. Check in and check out super convenient. Internet worked well. Enjoyed my 3 weeks vacation. Dominik is a great owner. If I get a chance, I would rent again there.
Neighborhood
Great

SHEO S.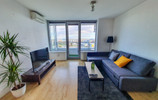 Good
Neighborhood
Excellent
Recommended places nearby
No

Omar F.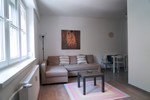 Very nice apartment in a good area, great transport links locally. Checkin was very easy
Neighborhood
The area is far enough away from the tourist area to be a little quieter, but the transport links make everywhere very easy to get to
Recommended places nearby
Absolutely

John W.
Отзывы
Ссылки в данный момент недоступны